Sightseeing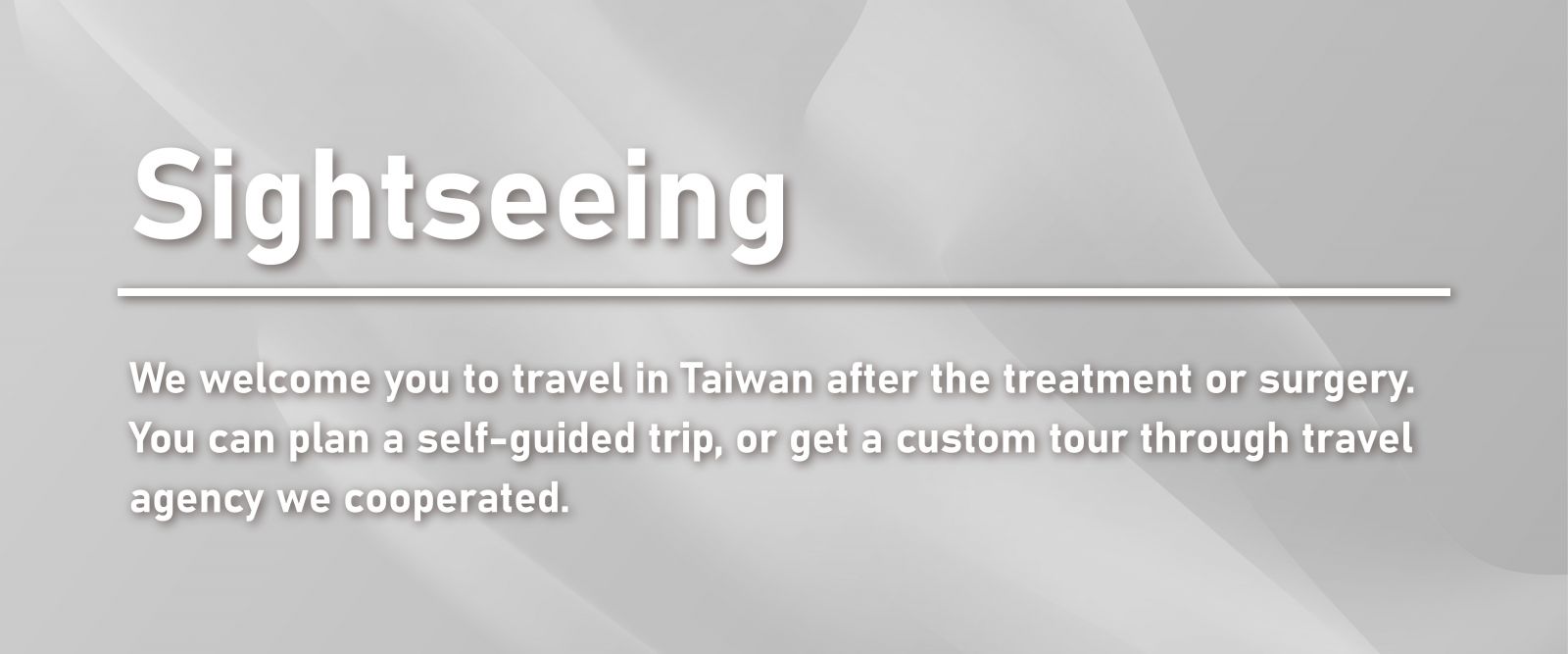 We welcome you to travel in Taiwan after the treatment or surgery. You can plan a self-guided trip, or get a custom tour through travel agency we cooperated.

Self-Guided Trip
●
Tourism Bureau, Republic of China (Taiwan)
░
https://eng.taiwan.net.tw
●​
Taiwan Tourist Shuttles
░
https://www.taiwantrip.com.tw/Frontend
●
Taipei Travel
░
https://www.travel.taipei/en
●
Woo Travel Agency
If you need the information about traveling through travel agency, please contact us.
●
One day tour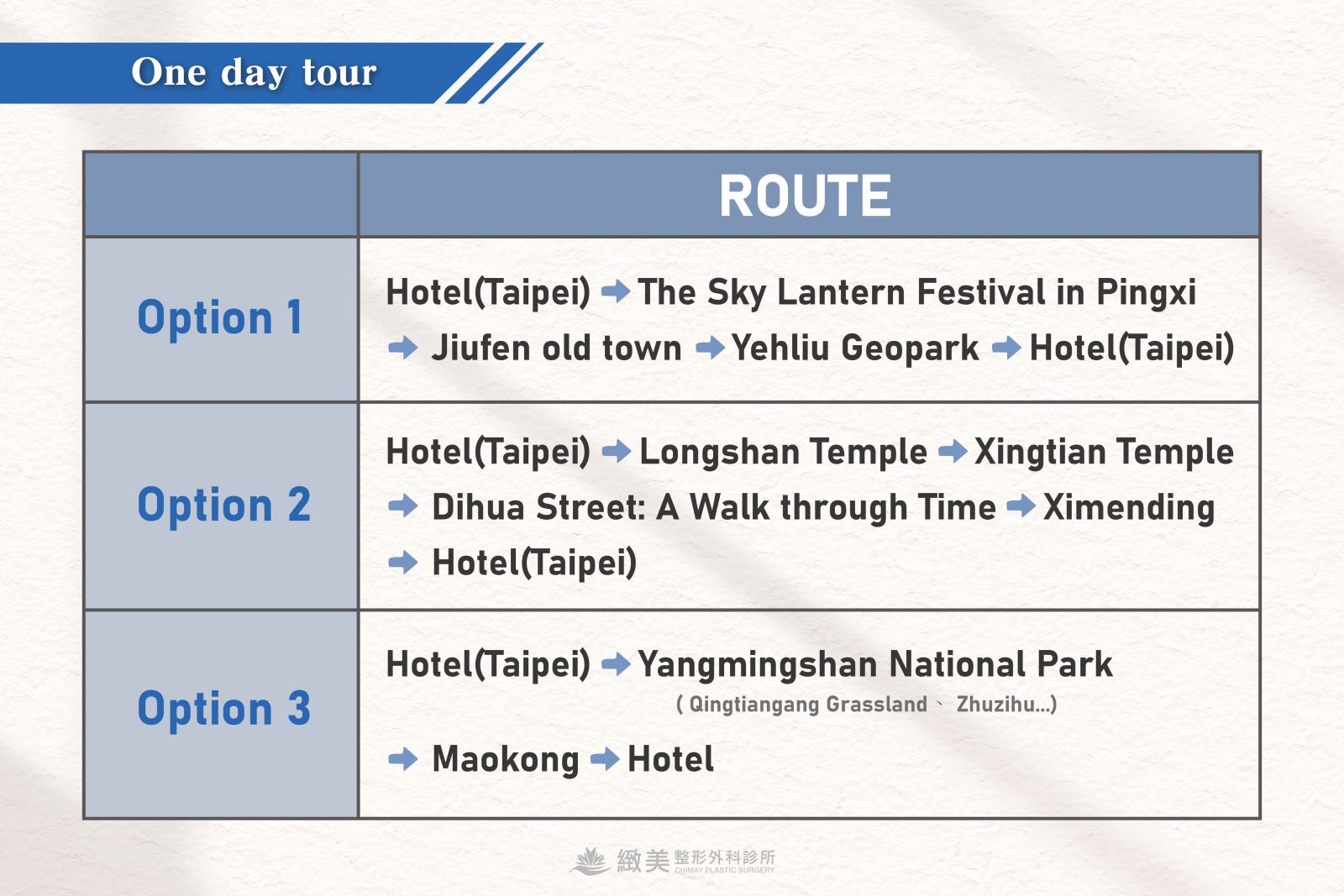 ● Two days tour
▼ Northern Taiwan
"Northern Taiwan" refers to seven counties and cities: Taipei City, New Taipei City, Keelung City, Yilan County, Taoyuan City, Hsinchu County and Hsinchu City. You may enjoy a bird's-eye-view of the capital from Taipei 101, the Taiwan's tallest building, or take a walk on old streets in Jiufen, Tamsui, Yingge and Sanxia to immerse in old-time charm.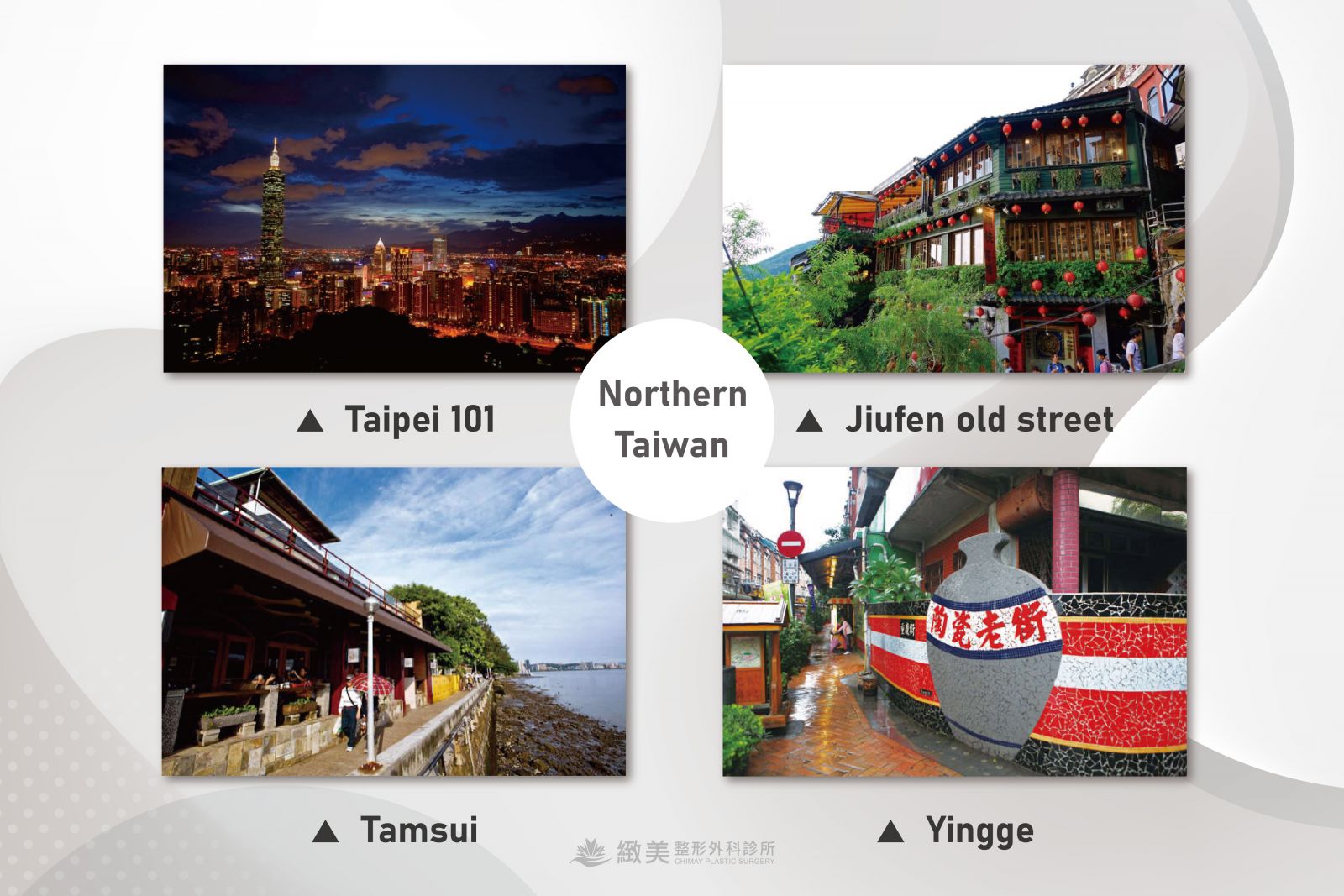 ▼Central Taiwan
Located at the heart of Taiwan, these places are ideal for travel as the climate is mild. Many holiday villages and theme parks suitable for young and old can also be found here. National Taiwan Museum of Fine Arts and National Museum of Natural Science are worth some close explorations.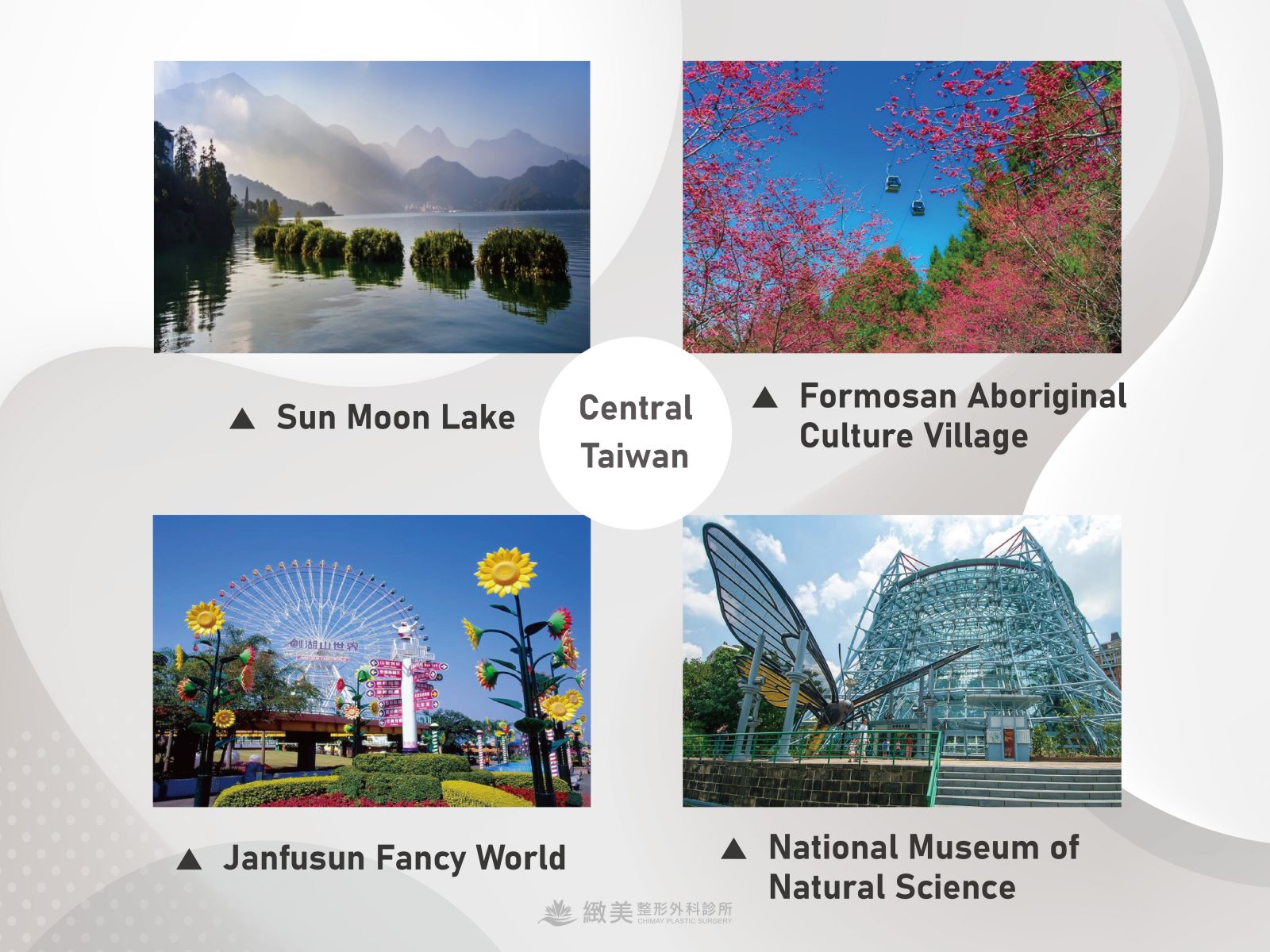 ▼Southern Taiwan
Southern Taiwan is full of history and culture. Tainan City is the island's oldest city. Until the late 19th century, it had also been a political, economic and cultural hub. Thus, the city features plenty of historic sites. World-famous Alishan Forest Recreation Park boasts high-elevation forest railways and off-the-beaten-track old hiking trails, making it a must-see for visitors in Taiwan. In Pingtung, Kenting Park is ideal for scenic scuba diving and all sorts of other water activities.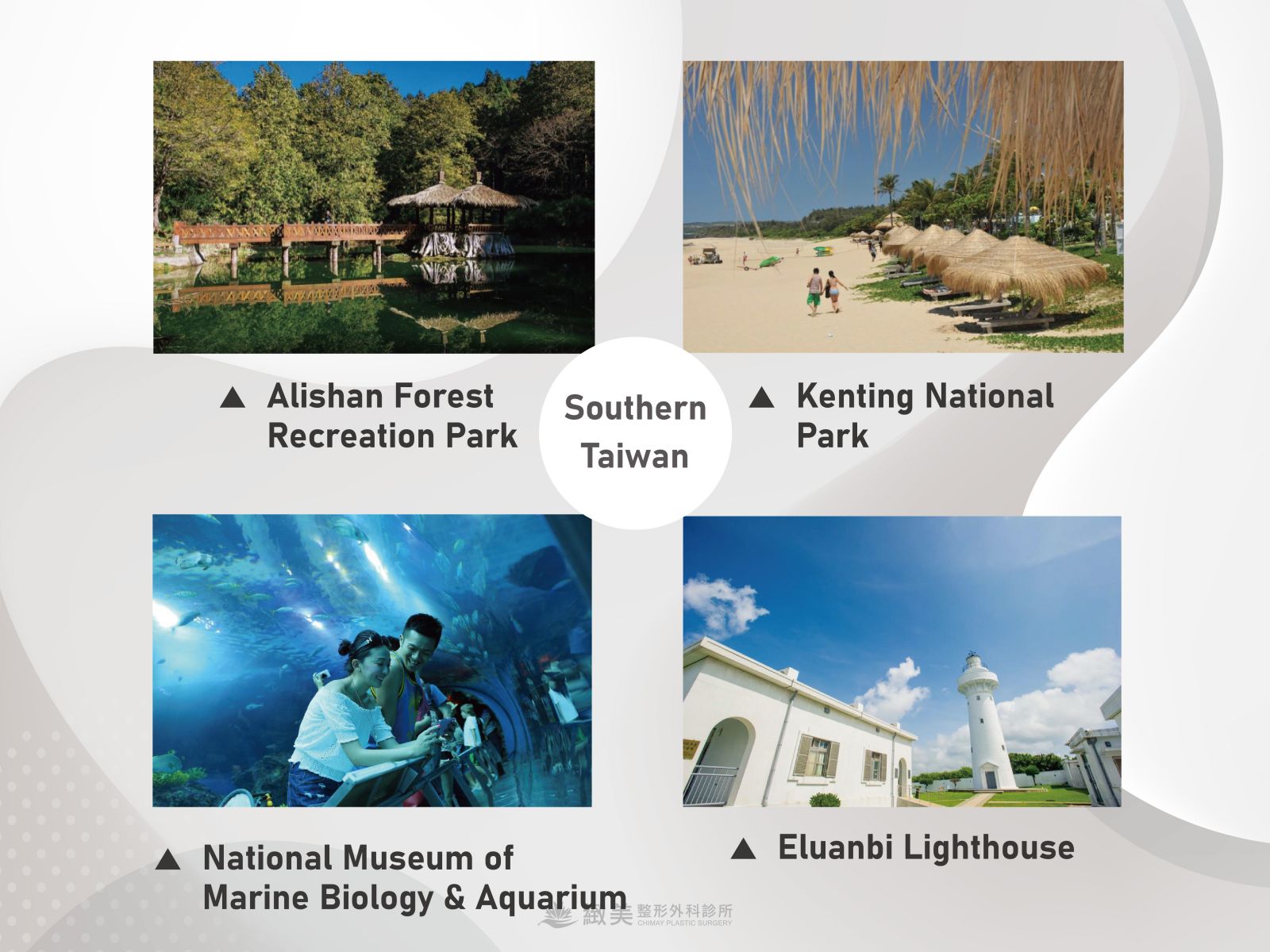 ▼Eastern Taiwan
Eastern Taiwan includes Hualien and Taitung. It faces the vast Pacific Ocean on the East and leans against the Central Mountain Ridge on the West. Standing in between such magnificent waters and mountains, when the Portuguese sailed by during their early explorations, they exclaimed "Formosa," meaning "how beautiful" in their language. Eastern Taiwan is blessed with lots of natural resources, an old farming culture, and kind-hearted locals. Take a walk on this paradise on Earth, take some deep breaths, and breathe in sweet air.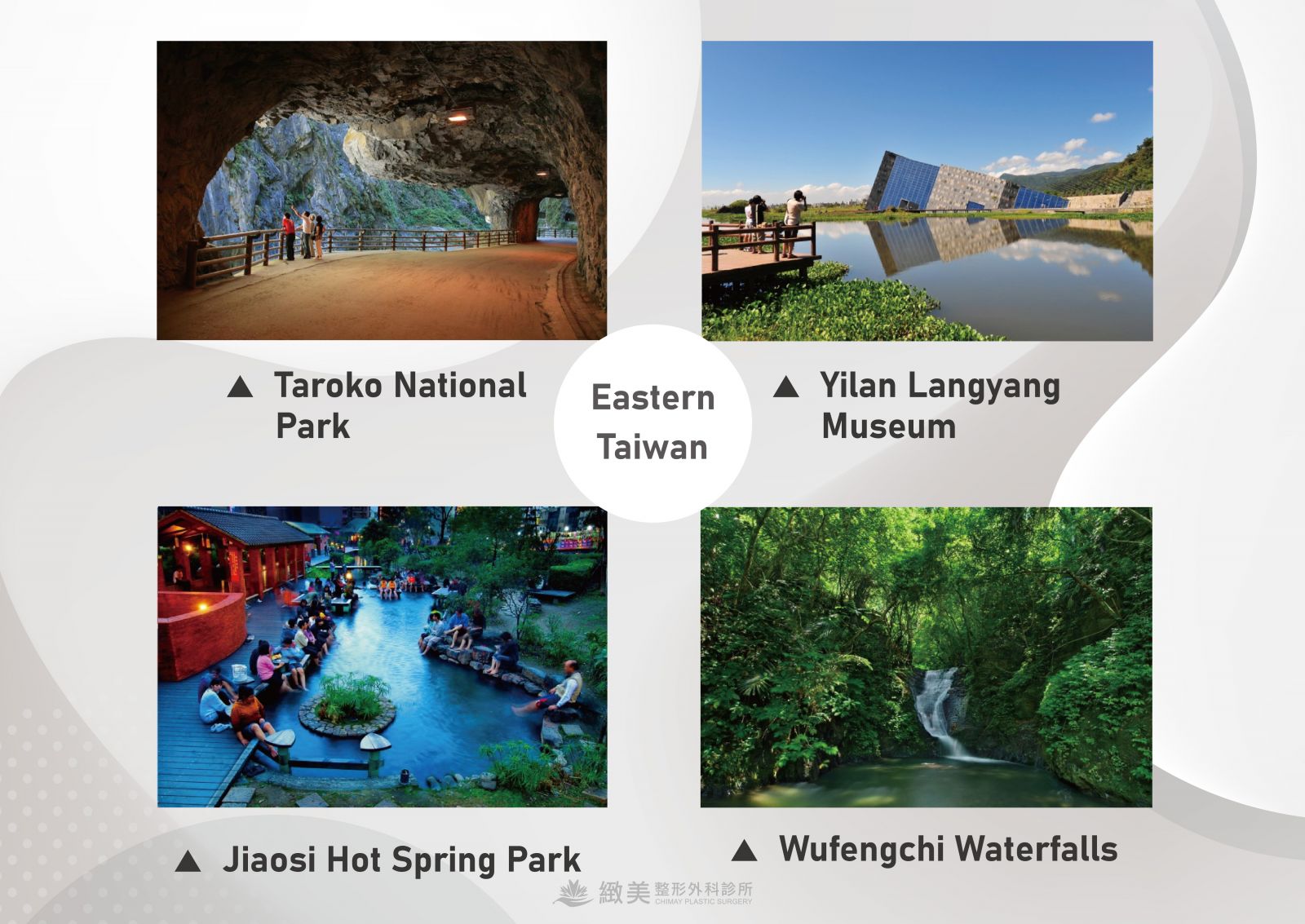 回列表